Whakapapa Mt Ruapehu Accommodation & Camping
Enjoy the North Island's premier alpine playground
Something for every mountain lover
Satisfy your hunger for mountains at Whakapapa, Mt Ruapehu. Ski, board, or snow play in winter. Hiking & sightseeing year round.
Relax and recharge amongst the mountains. Discovery Lodge offers a range of stay options, and shuttle pick ups.
Frequently Asked Questions
How do I purchase a lift or gondola pass?
To purchase a Sky Waka gondola pass or any lift pass for the ski field go to www.mtruapehu.com and click on the "Buy" tab top right hand corner of the home page. You will need to make your purchase online as you cannot purchase tickets on the mountain.
What's special about the Sky Waka?
Although the Sky Waka gondola is the latest European design and technology, it's the experience that's special.
Traveling in quiet, comfort and warmth is pretty nice but it's the outstanding scenery which is truely special.
The Sky Waka takes you to the highest cafe in New Zealand at an altitude of 2020m above sea level.
How do I get to Whakapapa, Mt Ruapehu?
If the road is unrestricted you can drive a 2WD vehicle to the base area of the chairlifts and gondola during winter and summer. If the road is effected by snow and ice the road will be restricted to 4WD vehicles and vehicles fitted with snow chains.
If you don't have a 4WD or chains for your vehicle, you can take a shuttle from National Park Village or Discovery Lodge. Shuttles do need to be booked in advance.
What can I do at Whakapapa, Mt Ruapehu?
During the winter months you can ski, snow board, toboggan, sightseeing or play in the snow. For experienced alpine enthusiasts ski touring, ice climbing and hiking are also options.
During the summer months you can hike to the Sky Line Ridge or the Crater if you're experienced. Sightseeing is very popular during the summer months. A Sky Waka gondola ride for lunch at the highest cafe in New Zealand is a must do for everyone.
Stay at Discovery Lodge to enjoy Whakapapa
Discovery Lodge is a short 5 minute drive to Whakapapa
"I stayed here for a family ski trip. The accommodation is so clean, cosy and warm. The location is also perfect as it's only a few minutes drive to Whakapapa.The service was amazing and I am looking forward to to staying here again to ski and also to do the Tongariro crossing. Discovery Lodge has buses which drop and collect specifically to do the crossing too! I love this place and can't recommend it highly enough!"

Accommodation for all
Accommodation options for everyone from comfortable stylish chalets, practical cosy motels and budget rooms.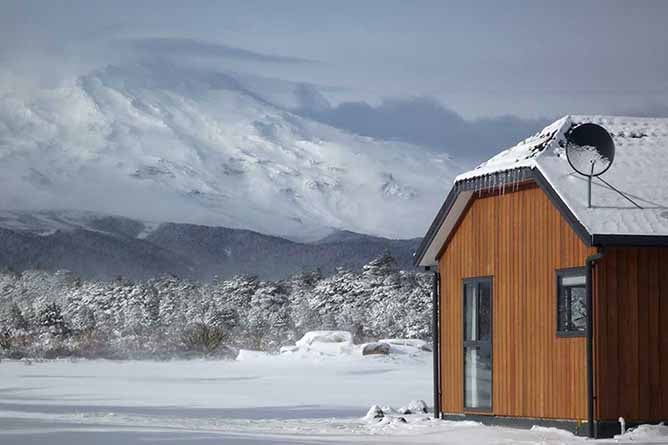 Camp under Mt Ruapehu
Be surrounded by nature and Tongariro's volcanoes. Your choice from tent, camper & car sites or huts.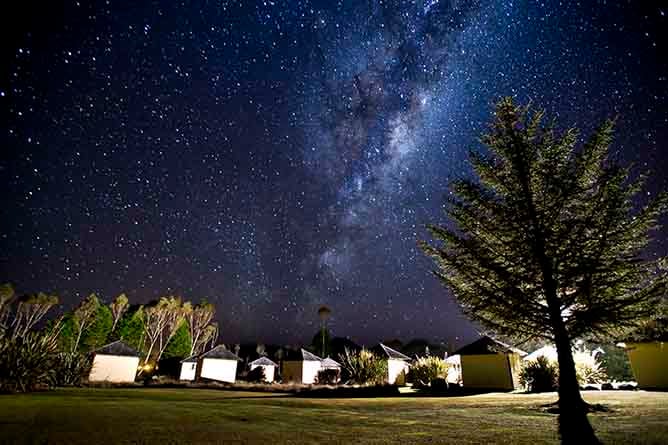 Ski, board & gear rental
Easy access to your ski, board or snow play rentals close to Discovery, or pick up on the mountain.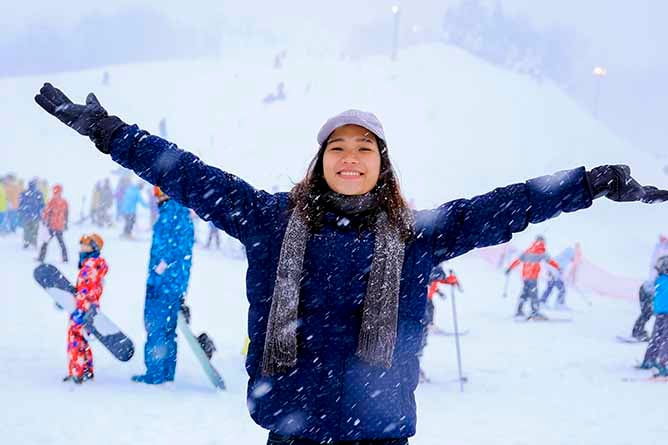 Close to Apres Ski
A short 5 min drive to a selection of restaurants, bars and cafes. 5 min's to either Whakapapa or National Park.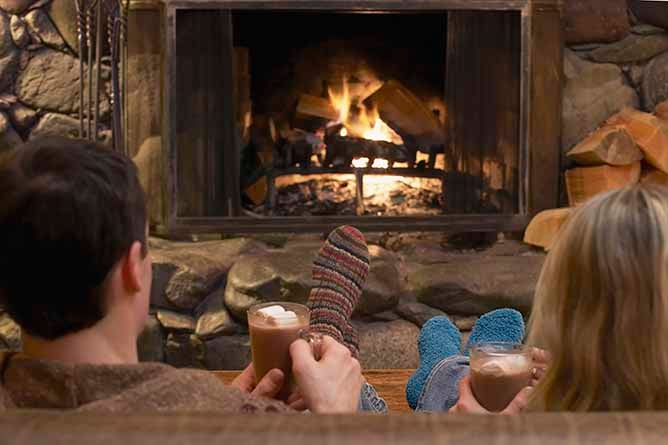 Door to ski field shuttle
The easiest no hassle way to the ski field. Take a shuttle from Discovery Lodge's front gate.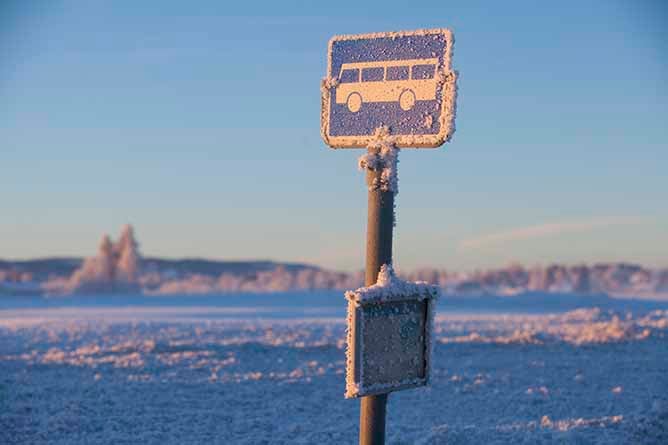 Close to Whakapapa
A short scenic drive to the Whakapapa Ski Field from Discovery Lodge. Save the traffic hassle and travel time.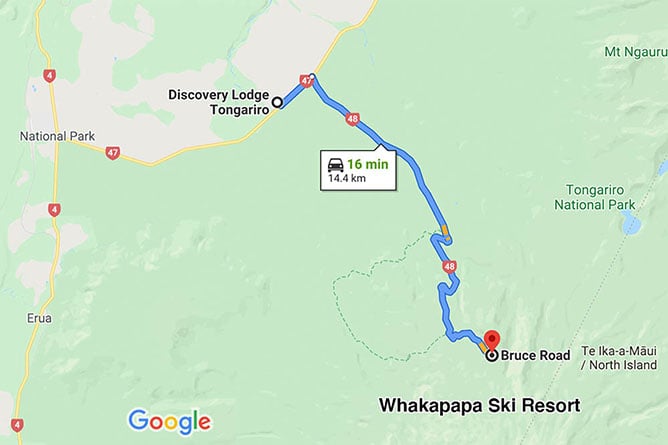 World-class sightseeing
A short drive to the Sky Waka. Travel in luxury by gondola to the Knoll Ridge Cafe and enjoy the views on the way.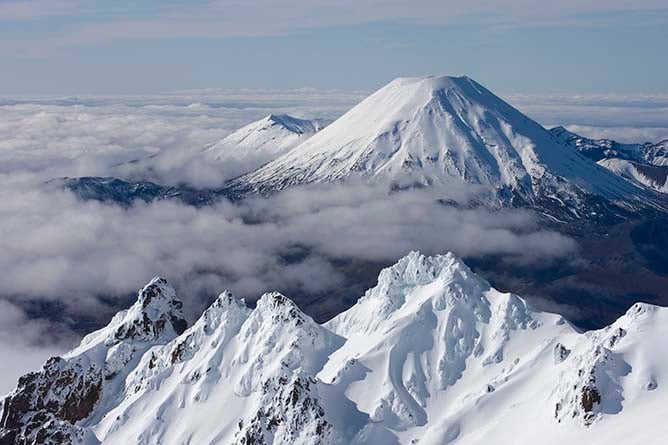 "Stayed a couple of nights in one of the Chalets. Exceptionally clean and very warm 'n' cosy inside!! The owner/manager, Callum, was very helpful and most accommodating for our needs. He has vast knowledge of the area and gave us good advice on the activities to do. Location-wise, it was perfect - five minutes away from all the fun. Nights are stunning - with the peace and quiet of Tongariro. We were fortunate to hear a Kiwi calling on our second night there. Amazing!! Would recommend this place... let Callum know if you need anything and he will do his best to help out. Great New Zealand hospitality. Enjoy :) "

Your mountain home base for Whakapapa

Find your room
Chalet and motels
Find your room

Find your camp
Camper sites and tent sites
Find your camp

Mt Ruapehu
for mountain information
Mt Ruapehu