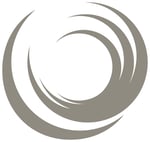 Discovery Lodge Terms and Conditions
We welcome you to the Discovery Lodge booking website and hope you enjoy your experience but you must read and agree to these terms and conditions as they will apply to your use of our website and any bookings you make with us using our online booking application. Discovery Lodge will accept your reservation subject to the following terms and conditions.
Discovery Lodge reserves the right to change, modify, add or remove sections of this website and these terms and conditions at any time without notice or liability. If you are a regular user of our online booking application we recommend that you check this website and these terms and conditions on a regular basis, as it is not the responsibility of Discovery Lodge to inform you of any changes and any future reservations you make will be made subject to the terms and conditions which apply at the time a booking is made.
Payment Policy
Zero credit card fees when you book and pay online or over the phone
Accommodation Cancellation Policy
The Alpine Co Shuttle Cancellation Policy
No Pets, Animals or Insects
No pets, animals or insects to be kept in any room, motel, chalet, or camping hut. This is strictly enforced. If a pet, animal or insect is kept in a room, motel, chalet or camping hut without Discovery's knowledge, all costs for clean up, and or ridding odours will be passed onto the guests. If a room cannot be sold due to mess or odour this cost will also be passed onto the guest responsible.
Guarantee Policy
Relocations
Promotional Conditions
Tax Information
Reservation Limits
Check In Policy
Check Out Policy
Errors and Omissions
Disclaimers, Liability Policy and Damage
Other Terms
Jurisdiction
Contact Details:
Changes to Terms & Conditions