Camper site
A restful spot to park for a quiet night or two surrounded by nature and Tongariro's volcanoes.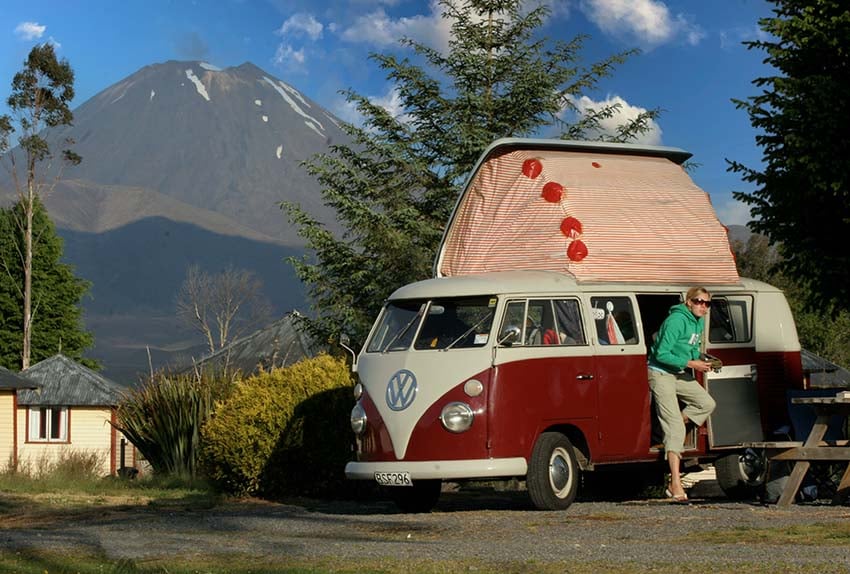 "A relaxed rustic campsite surrounded by green grass, trees, and volcanoes! It's easy to get back to nature at this campsite."
Powered sites
Camper sites include power if needed
Powered sites
Rates from $44
From $44 per night for 1 or 2 people
Rates from $44
Nature views
Views of surrounding nature
Nature views
Hot showers
Hot showers are included in night rate
Hot showers
Basic camp kitchen
Shared kitchen with hot plates, microwave, toasters and kettles
Basic camp kitchen
Basic dinning area
Indoor shared eating and relaxing area
Basic dinning area
All day sun
All sites have sun on fine days
All day sun
Guest laundry
Guest laundry near reception
Guest laundry
View of volcanoes
A spectacular panorama of volcanoes from property
View of volcanoes
Park-like setting
10 acres of park-like grounds with plenty of trees and grass
Park-like setting
Don't take our word for it...
Read what our wonderful guests say about the camper sites
"Gorgeous camp site and great facilities. ...friendly, relaxed, deeply knowledgeable about the area... This is the 3rd time we've stayed here and we'll definitely be back!! :)"
"We stayed here for 2 nights... it's incredibly lush and natural... like parking up in the middle of a forest! ...staff were friendly. I'd recommend a stay here..."
"The staffs are really really nice, the location is the closest from the Crossing's... amazing views on the mountains. Just great location to stay!"